Rocketmail emerged at the dawn of the email era, long before Gmail became a staple. It swiftly became a sought-after email provider, marking its territory as one of the earliest free email services for the masses. At its zenith, Rocketmail and Hotmail were in fierce competition for the crown among the free email providers.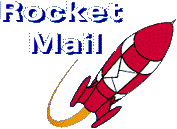 The Yahoo Acquisition
In 1997, Yahoo saw the potential in Four11, the parent company of Rocketmail, and acquired it for $92 million in stock. On October 8th, Yahoo proclaimed its plan to offer free email services to its users, post-acquisition.
Tim Koogle, Yahoo's chief executive at the time, stated, "With the acquisition of Four11's core technologies and resources, we are able to expand our communications offerings and provide a broader range of value-added services for Internet users."
The Transition Phase
Post-acquisition, existing Rocketmail users were presented with two alternatives:
Opt for a new Yahoo! ID
Retain their ID in the format "username.rm"
Regardless of the choice, the old Rocketmail email addresses remained operational with emails being redirected to the new addresses.
Rocketmail's Brief Resurgence
Although new user registrations under the Rocketmail domain ceased post Yahoo's acquisition, a surprising move in 2008 saw a brief resurgence. Nine years post-acquisition, Yahoo! reintroduced two email domain options for new users: ymail.com and rocketmail.com. This move allowed new users to once again create emails under the rocketmail.com domain. However, as is often the case with such unexpected changes, this feature was short-lived and phased out after a brief period.
Frequently Asked Questions:
Is Rocketmail Still Operational?
Rocketmail, as an independent service, ceased to exist after its 1997 acquisition by Yahoo. However, email addresses ending with rocketmail.com continue to function, albeit as a part of the Yahoo ecosystem.